Sometimes you need to offer training materials in various languages, especially if you have global teams and want to ensure that your training is successful. While machine translation has come a long way and is enough to complete the task in many situations, it does not match the accuracy that you get from a human translator.
Human translators can understand cultural differences, nuances, and subtleties in language,  reducing the possibility of error that can arise with a machine translation. A certified translator can ensure that your documentation is effective by getting the correct tone, checking grammar, and removing ambiguity. Although ClickLearn offers templated translations of all user actions, chapters, and notes, any content that you add will require additional translation.
To solve this need, ClickLearn has partnered with the human translation service Andovar (used by Spotify, Airbnb, Travelocity) bringing a professional translation service into the application. Not only at a surprisingly low cost but also with exceptional ease of use.
About Andovar
Headquartered in Singapore, Andovar is an international translation and localization firm that specializes in delivering translation services for eLearning & HR, gaming, and e-commerce organizations.
Andovar uses over 5000 vetted translators from around the globe, ensuring content gets translated to high standards.
When it comes to pricing, there is a minimum charge for each translation project, and then for each language pairing, the fee is based on price per word.
While it is impossible to be as fast as instant machine translation, Andovar provides a rapid service. It supplies quotes nearly instantly, and once you accept the quote, you are kept up to date throughout the process from within ClickLearn Attain.  The translated text is also automatically imported back into the original recordings and structure of your ClickLearn project.
The wait time will depending on how large a project is and the number of languages, however during our tests, we received the final translations in less than 24 hours – even though we initially received an estimated delivery of 3 business days.
How to get t

ranslated
When you are ready to try out the process with Andovar:
On

Attain's Language Optimization page, click Request quote.
The quote for translation is non-binding.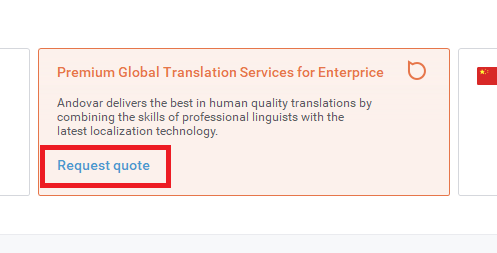 In the Andovar dialog that appears, click Get started.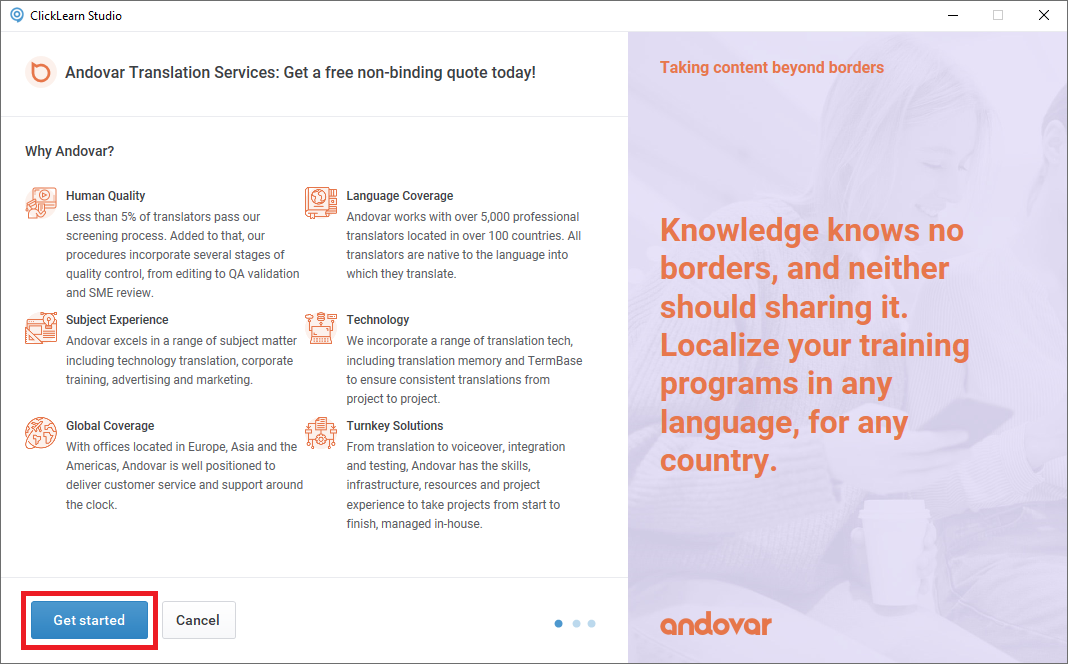 Choose the languages that you want to be translated and whether you want a partial or a full translation. Choose full if you want all the text in your recordings to get translated or if you only want the text without translations translated, choose Remaining translation.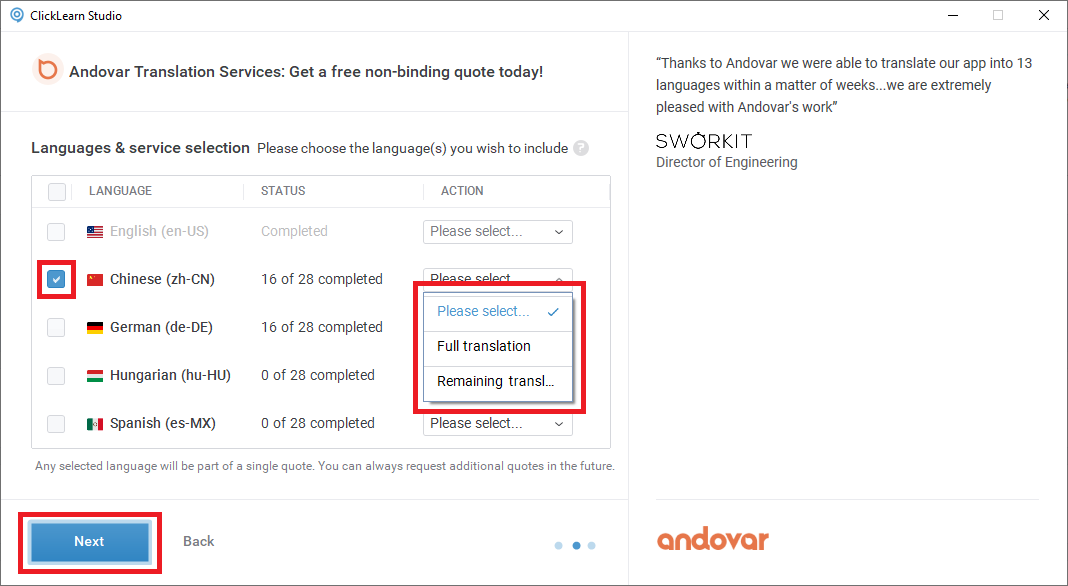 Click

Next

and

enter your contact details

. Now you are ready to receive your initial quote.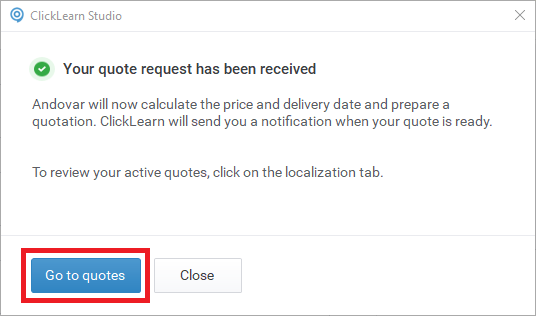 Click Go to quotes and if you are ready to accept the quote, click Accept quote.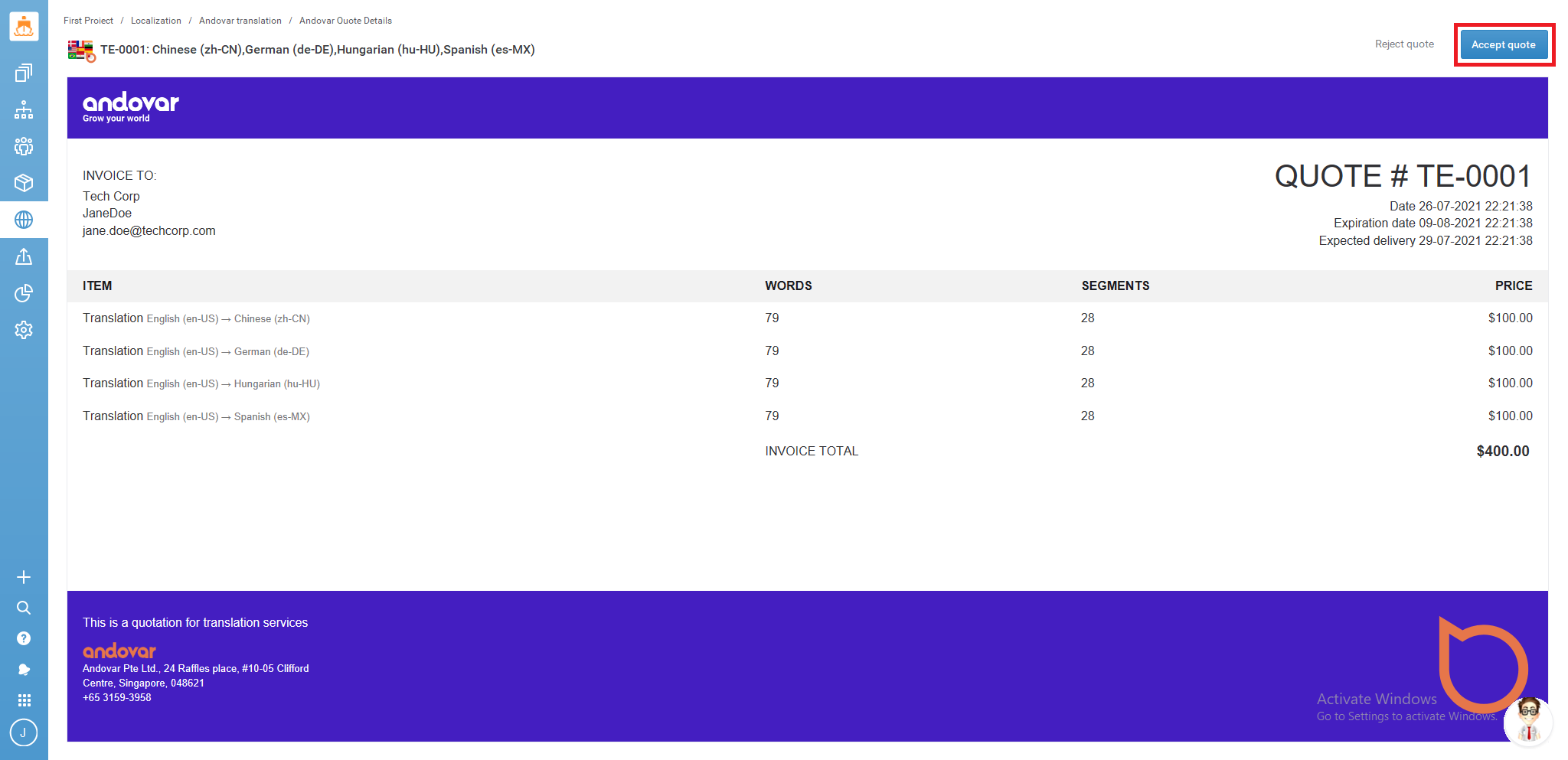 Enter your contact and payment details to proceed.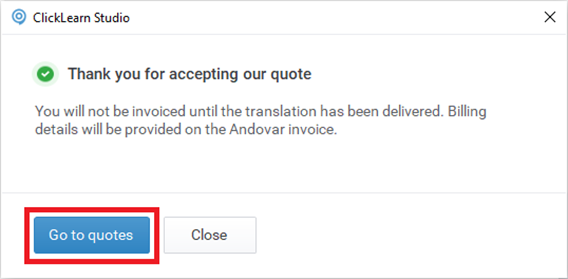 You can now track the status of your translation project on the Quotes page.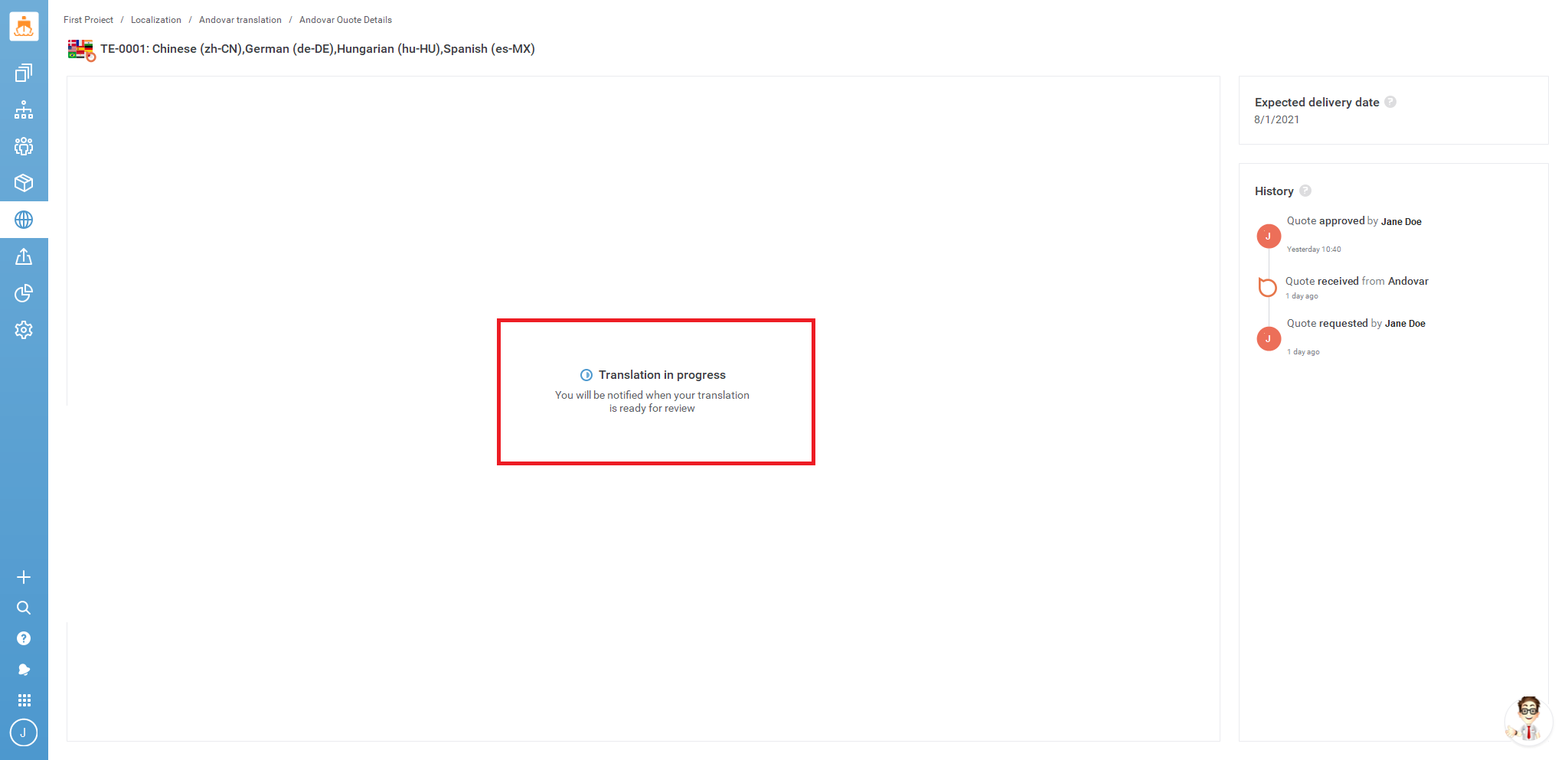 When Andovar has finished translating your text, the status will show that action is required.

Double click the text to load the translations. You can approve or reject each line of translation. If everything looks correct, click Approve all to import your translations into your recordings and structure elements in one go.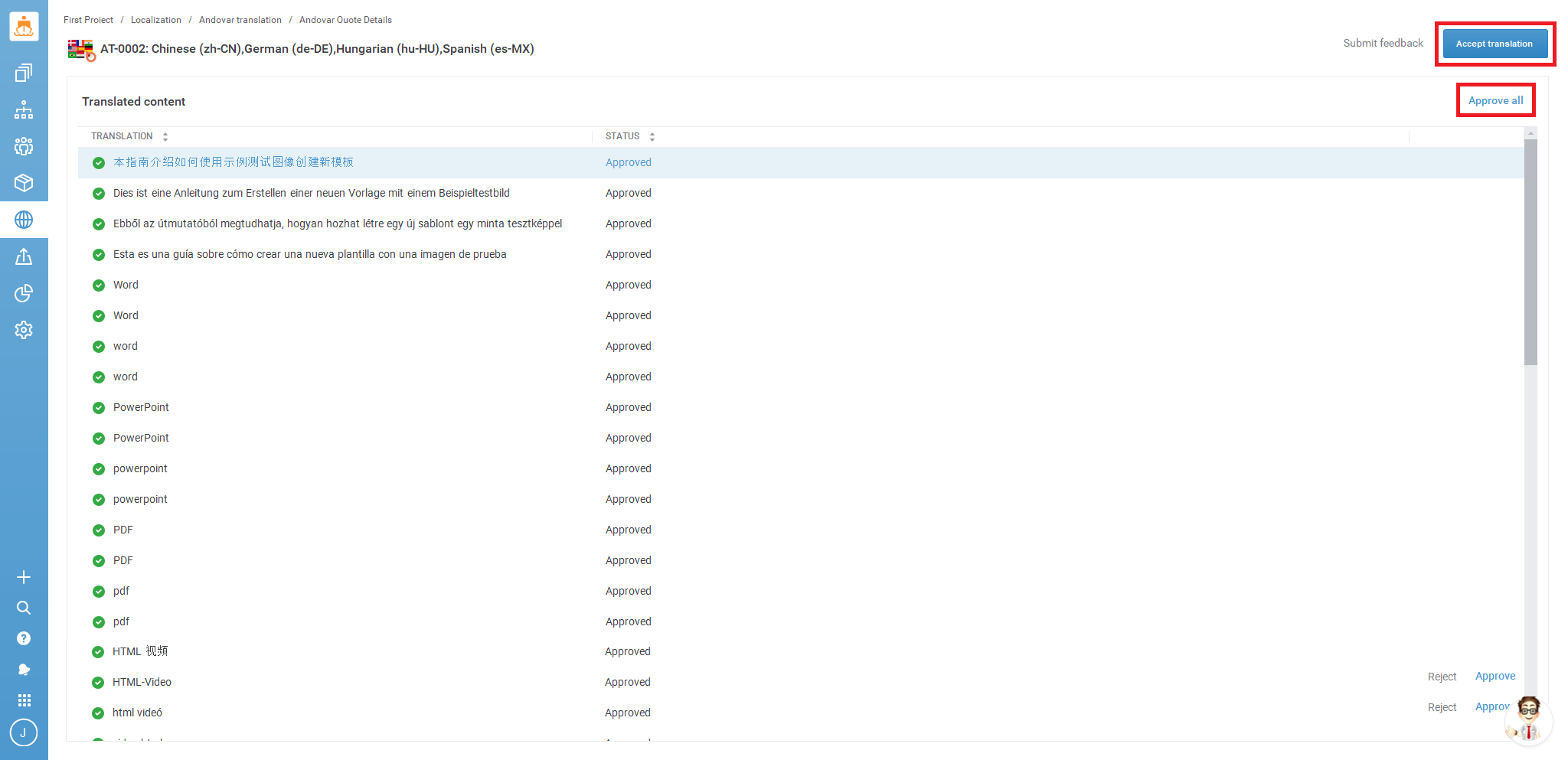 Doing this overwrites all text with the new translations and the status changes to Completed.

Finally, click Run Analyzer to check that the text in the remaining steps has been translated.

The Localization window now shows that all languages have progressed to 100%, concluding the translation process.