Released 29 August, 2022
New Features
Search box in invite user dialogue in team will now search e-mail as well.
Inline notes are now supported by annotated screenshots as well.
Extra check box for reference recording is now added in export project dialogue. If checked it will download the recording as file; if unchecked, while importing, it will import as a reference.
New publishing template setting has been introduced to define the image and steps used while recording a text box followed by keyboard step is now available.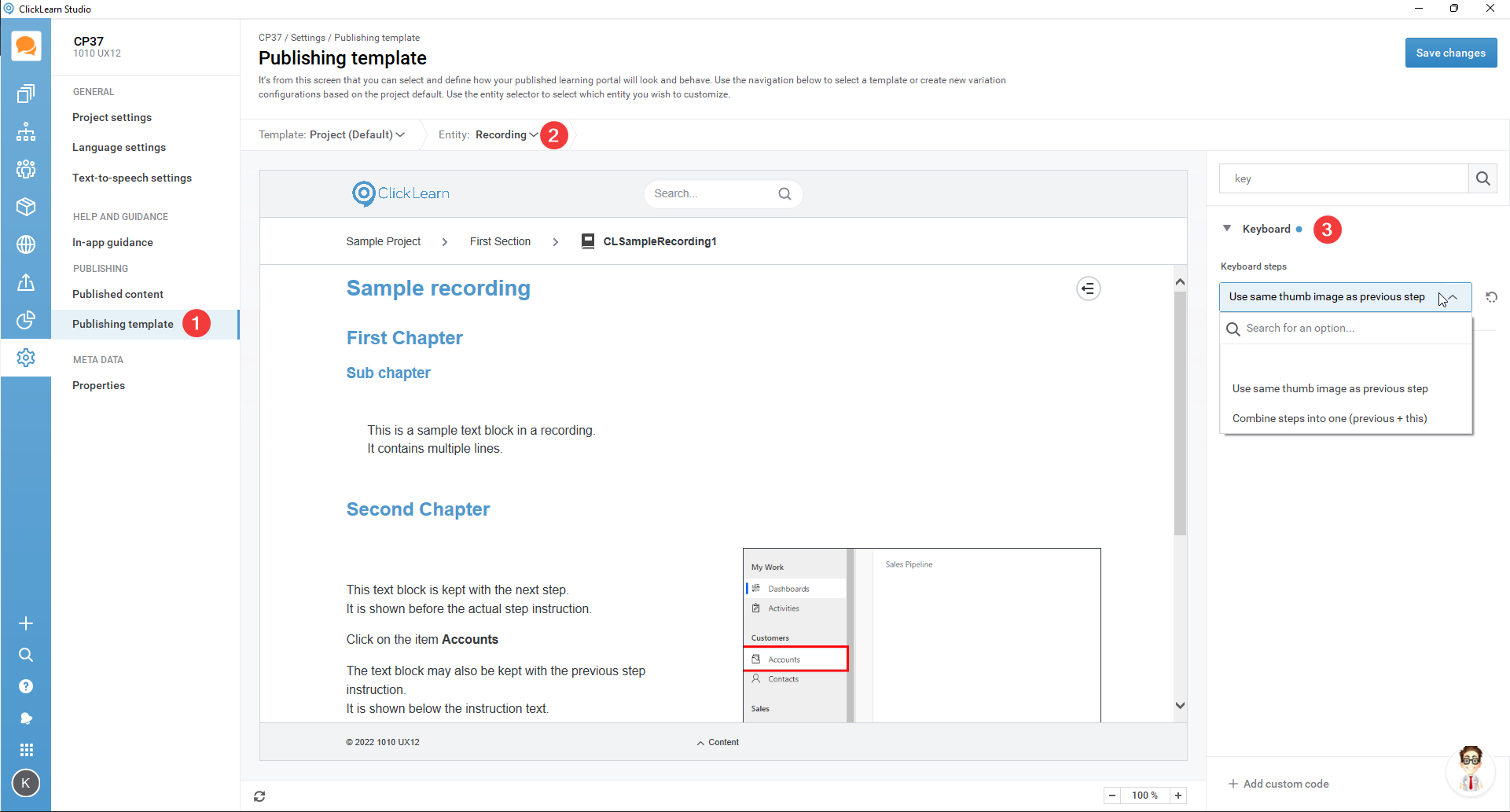 Fixes
Permission definition will be removed after the project is deleted if it is not used in other projects.
When two users are working on same structure but different languages, issues were faced while making changes. This issue is now fixed.
After linking an asset in task, it was disappeared after saving and reopening it. This issue is fixed.
Now the dialogue box title of adding note/keyboard/section using insert before/after will contain weather it has added using before or after.
Many minor design issues were fixed.
The state of right info panel in recording was remaining as is after adding a recording. This issue is now fixed.
Localization count issue in imported project is now fixed.
Recording was replaced with existing cloud instead of actual file, when imported project contains existing recording. This issue is now fixed.
Importing a test file from local machine will delete the local file. This issue is now fixed.
Edited step's images were not published correctly if previous step was excluded in editor. This issue is now fixed.
Using Print Screen button to record annotated screenshot was adding an extra step. This issue is fixed.
Word template changes and custom css changes were not reflected in published content until we remove analyzer which is now fixed.
Publishing process was taking long time without moving to liftoff screen is now fixed.
Improvement in IFS app 9 and 10 for annotated screenshot.
A new version of Clicklearn connector extension is now available.
Multiple issues with cut, copy and paste inside recording editor is now fixed.