Recordings in ClickLearn Attain have names consisting of a maximum of 32 characters. Did you know that you can use metadata to give your recordings names of up to 72 characters?
Let's start from the Structure page to view the recordings we want to use.
First, we want to access the properties. ClickLearn has a number of these pre-constructed properties to make the task easier. Click on Settings, then Properties.
Tick Description and then click the Get started button.
Once the pre-constructed options appear, click Save changes.
Next, we want to go back to Structure.
Select a recording. The area on the right will change and you can now select properties. Click Description.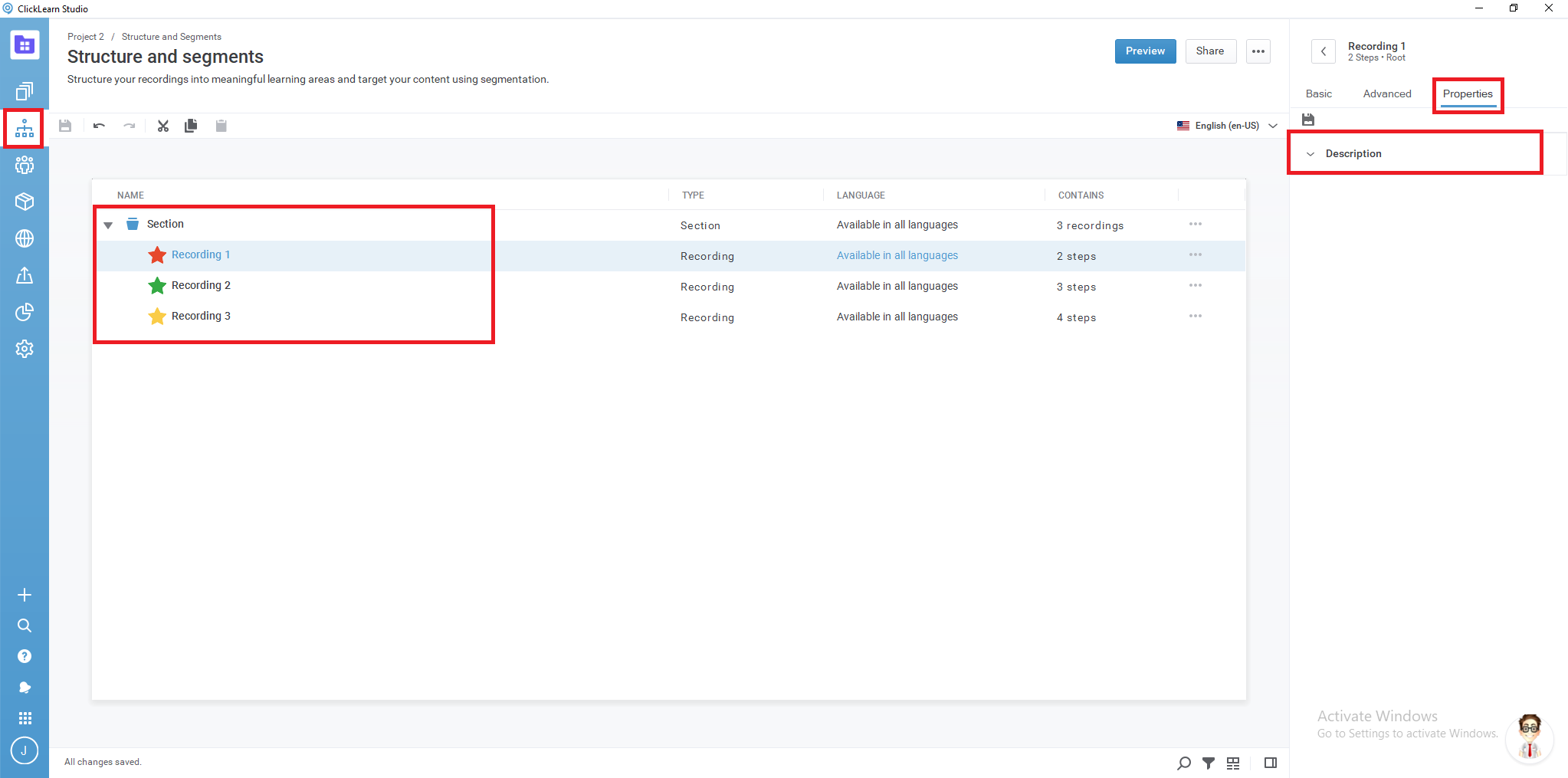 Next, enter your desired Alternative Title. Remember, it can be as long as 72 characters. You can also enter a description. Click save after each change.
Click Save in the main Structure area.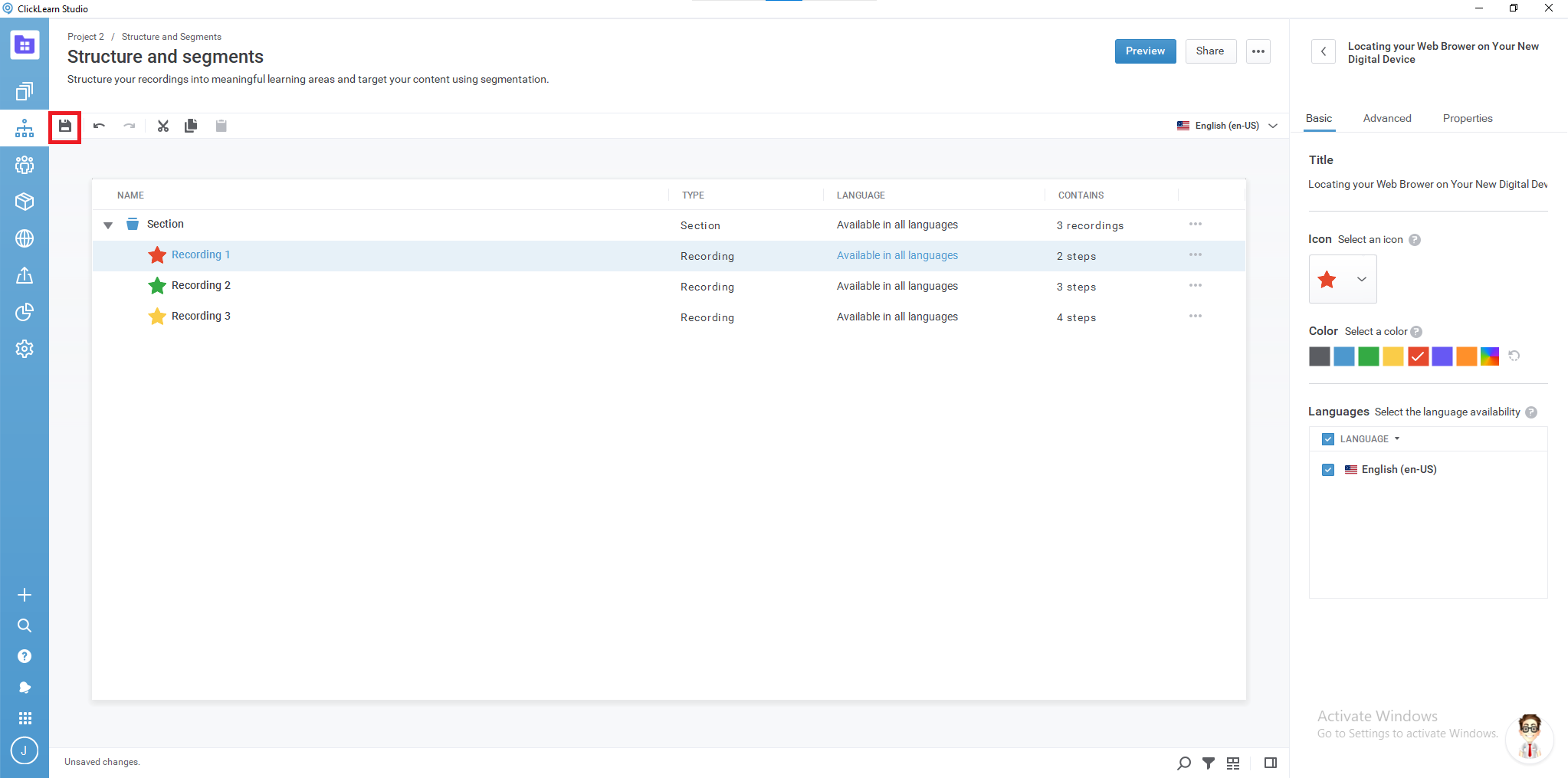 The window will now refresh to display the new titles. This completes the process.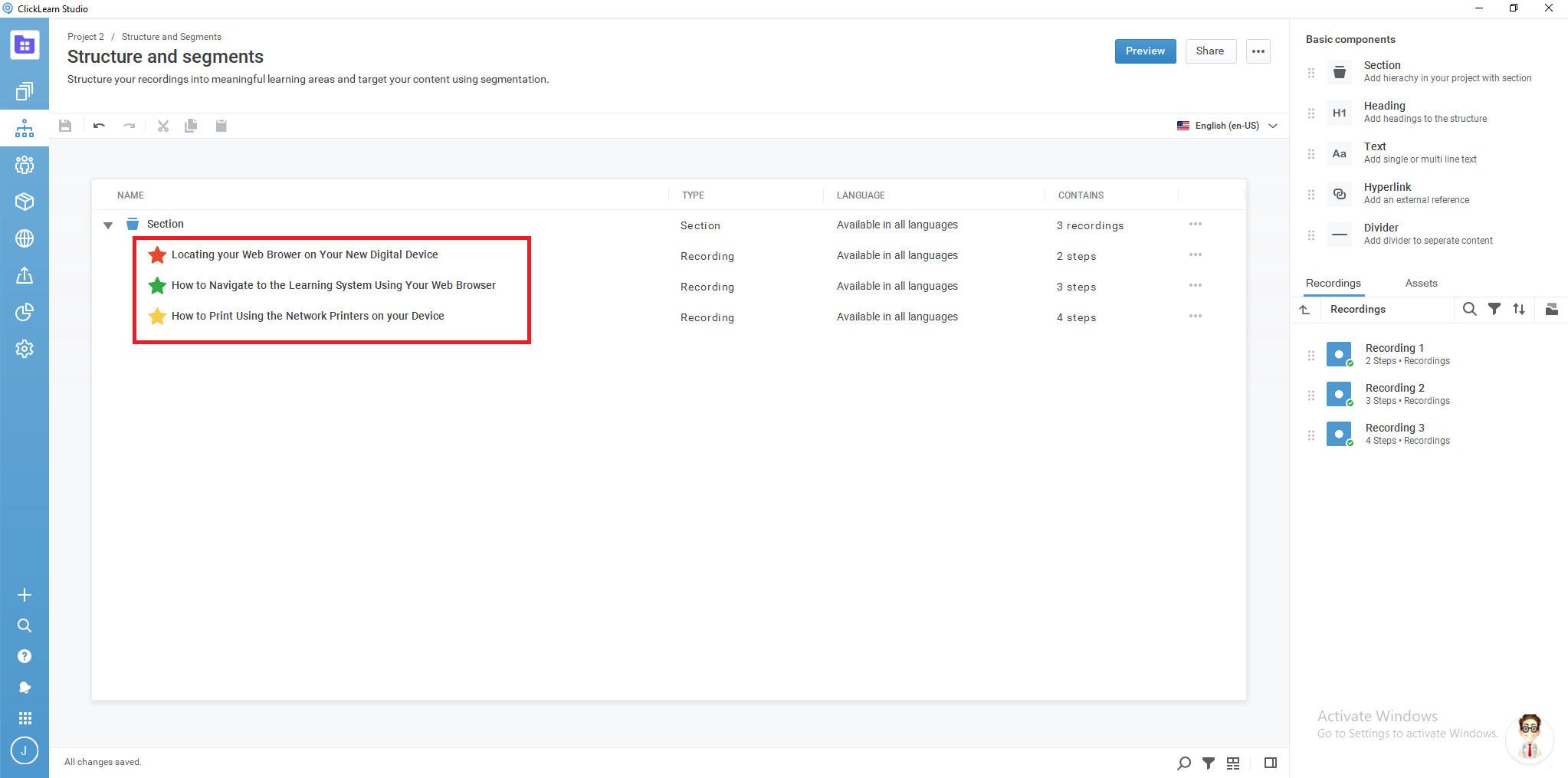 Click the Preview button to see how the changes will look inside your portal.