ClickLearn Attain allows you to structure your learning portal by using different functions like section, heading etc. In this article we will look closer on what are these functions are, and how they work.
Components
The structure editor will enable you to use the following objects:
Section
Heading
Text
Hyperlink
Divider
You can add each of them to the structure by drag-and-drop from the right-side pane to your structure in the center of the application.
Section
Sections work as folders that can contain recordings and other objects, including other sections. Let's assume your learning portal should contain recordings for the following 3 departments in your organization:
You can create a clean and logic structure very easily by using the sections from the right-side pane:

Each section has a set of properties you can set in the right-side pane, such as Title, Icon and Color: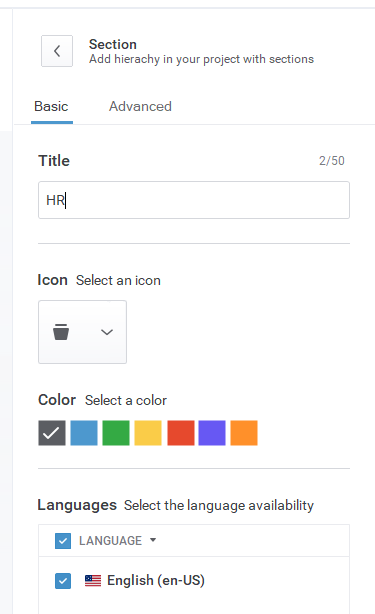 You can also specify that this section is only available in a certain language.
To support our 3 departments HR, Finance and Warehouse we have now added 3 sections: 

This is the effect when previewing the learning portal: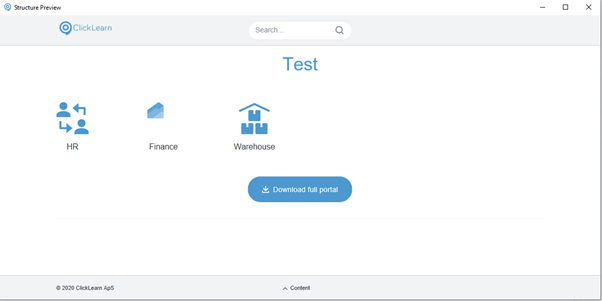 Heading
A heading appears as a line of text at the position you drop it in your structure. Sections also have a set of properties you can set: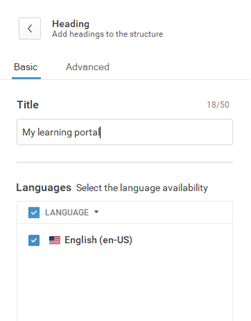 In our example we will add a heading to the main portal page:

And another one in the section Warehouse: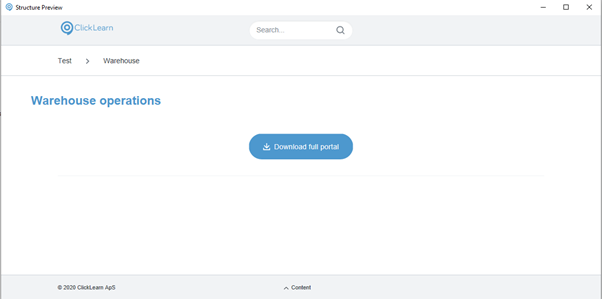 Text
Using the text object you can add text lines to the learning portal structure. Simply drag and drop from the right side pane. Select in the structure to edit properties: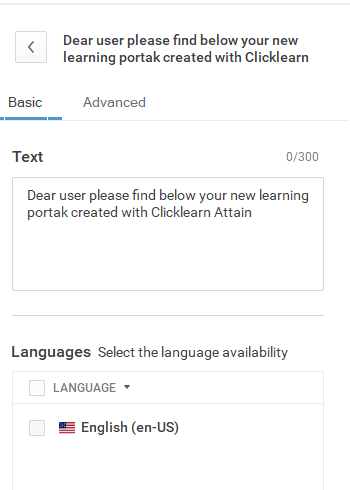 In our scenario, we will add a line of text to the Finance section: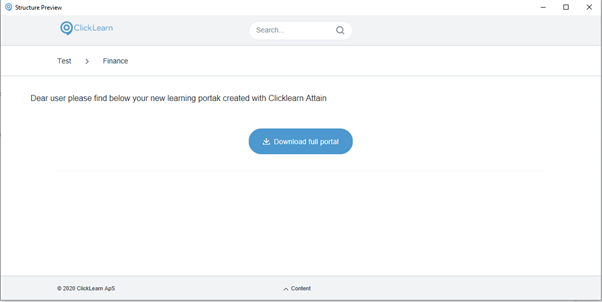 Hyperlink
ClickLearn Attain gives you the possibility to add a hyperlink to your learning portal. Hyperlinks could for example be used to link to other learning portals built with ClickLearn, or other websites. As with the other elements, add to your structure by dragging and dropping from right side pane to your structure. Select to configure properties: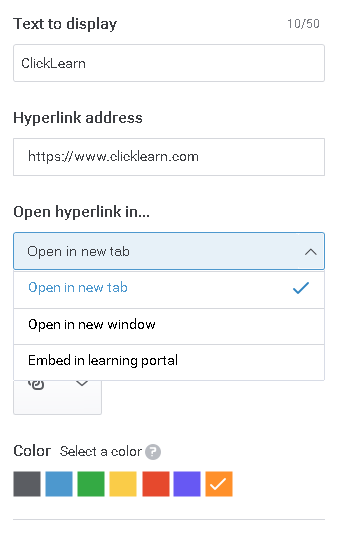 Divider
ClickLearn Attain enables you to create dividers which can help to visually separate sections with a line break in your structure. Drag and drop from the right side pane, and select to configure properties: