One of the more frequently requested features has been the ability to use the hotspot on screenshots, and to blur confidential or sensitive parts of an image - we listened!
With the new screenshot ability (previously bookmarks), you have a MUCH higher level of customizability and the ability to interact and select items from the screenshot, and add multiple levels of redaction!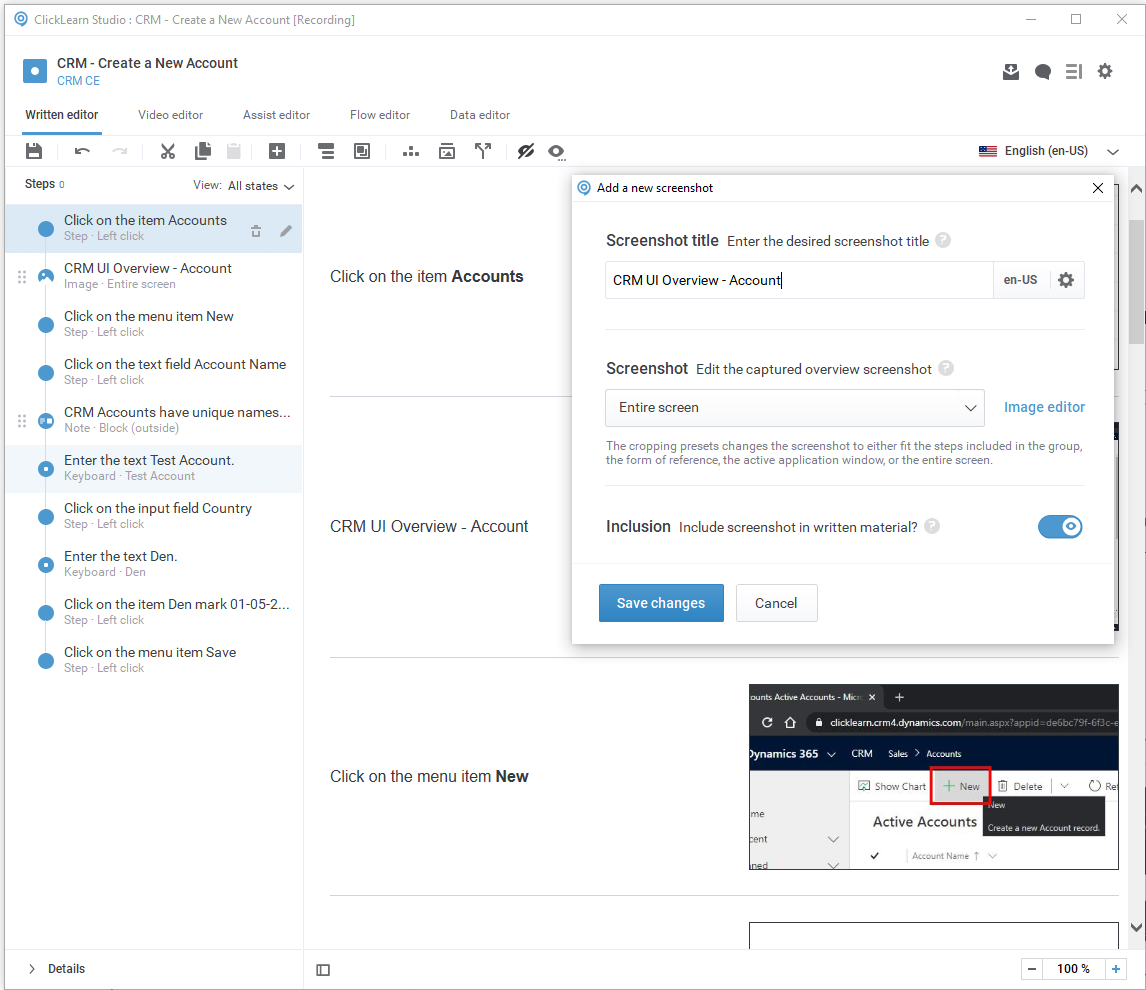 In the new image editor, you can add hotspots and redact sensitive content. In this example, the accounts and URL has been redacted: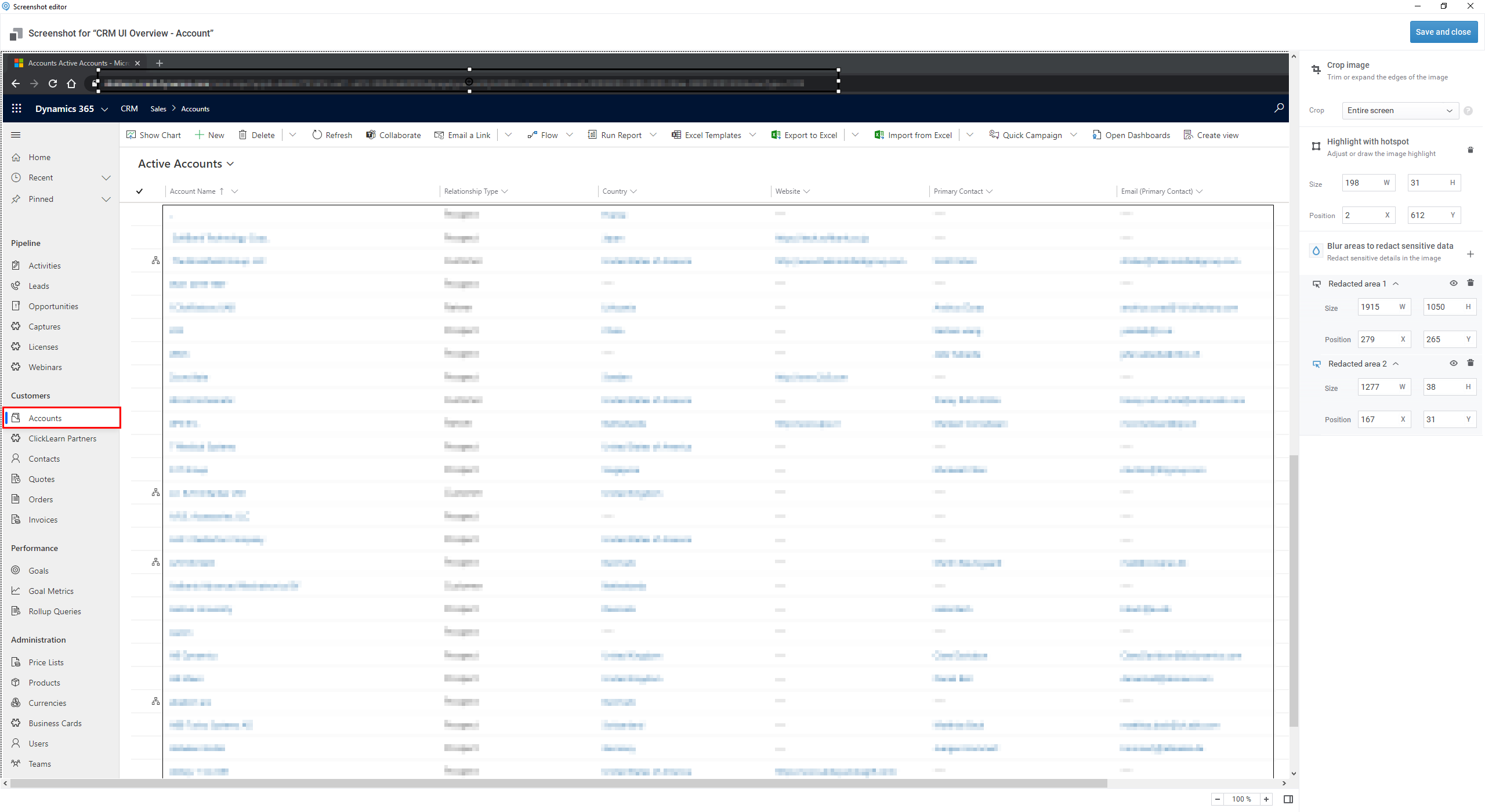 Even though using dummy data is recommended, should you accidently show sensitive data – you can now hide it!