I have had problems with catching custom elements, spent hours on trying to figure out different approaches to get around this issue. At this point i'm wondering if clicklearn can capture any data from the customization layer at all? 
The green rectangle still shows up on those elements, and it is able to save a screenshot etc. But it looks like non-standard UI element data cannot be caught by clicklearn at all. 
Is there any documentation on the data editor in the picture below? I dont know how clickearn interacts with IFS during assist or replay, but my guess is that it is parsed and filtered. There has to be a way to use regex or some kind of wildcard character to substitute data.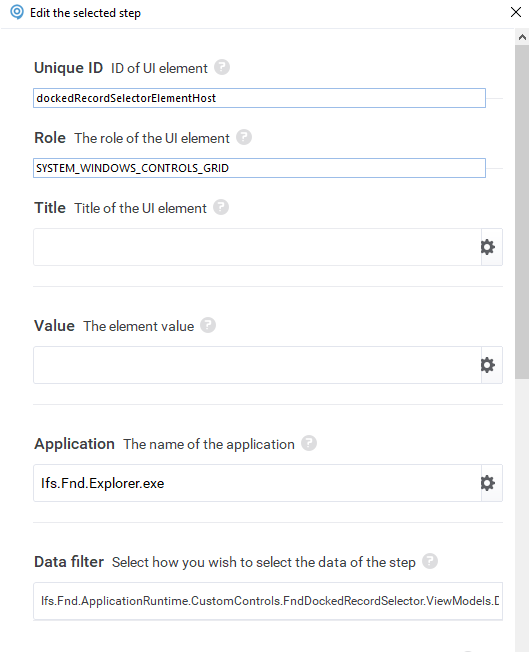 I want to reach out to other users here, have you had similar problems? Did you solve them? 
Thanks