Hi guys
My aim is to create ClickLearn content using a modular approach. Let's say I have a parent process A which contains child-processes x, y, z. The child-processes could be used across parent processes. Say, parent process B also contains child-process y and z. 
I tried using the Replay Recording function, which states "Another recording may be startet [sic] before proceeding with the next step in this recording."  This is exactly what I am after, unfortunately I could not get it to work. Below are the steps I took:
I created, replayed and published two recordings: Parent Recording and Child Recording
The Child Recording is made up of 1 step: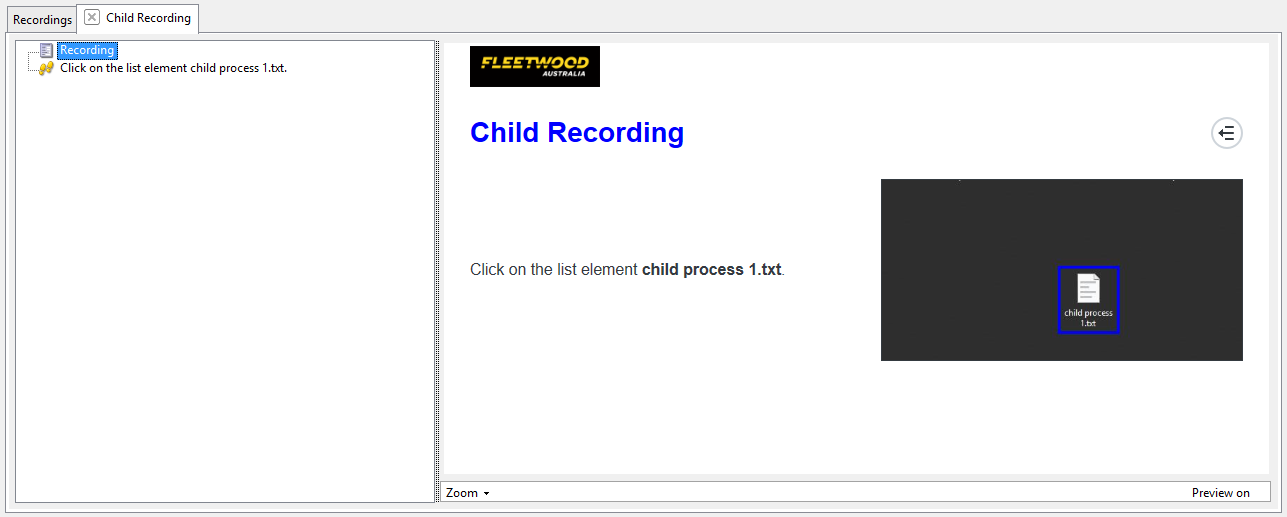 The Parent Recording has 3 steps, one of them being the replay of the Child Recording: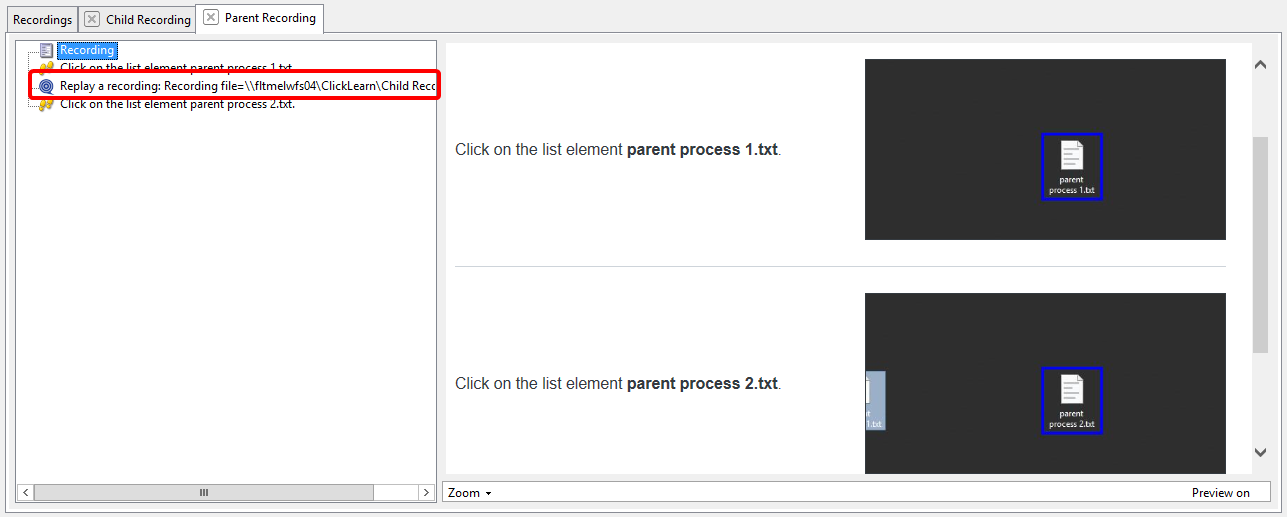 The final produced material of Parent Recording: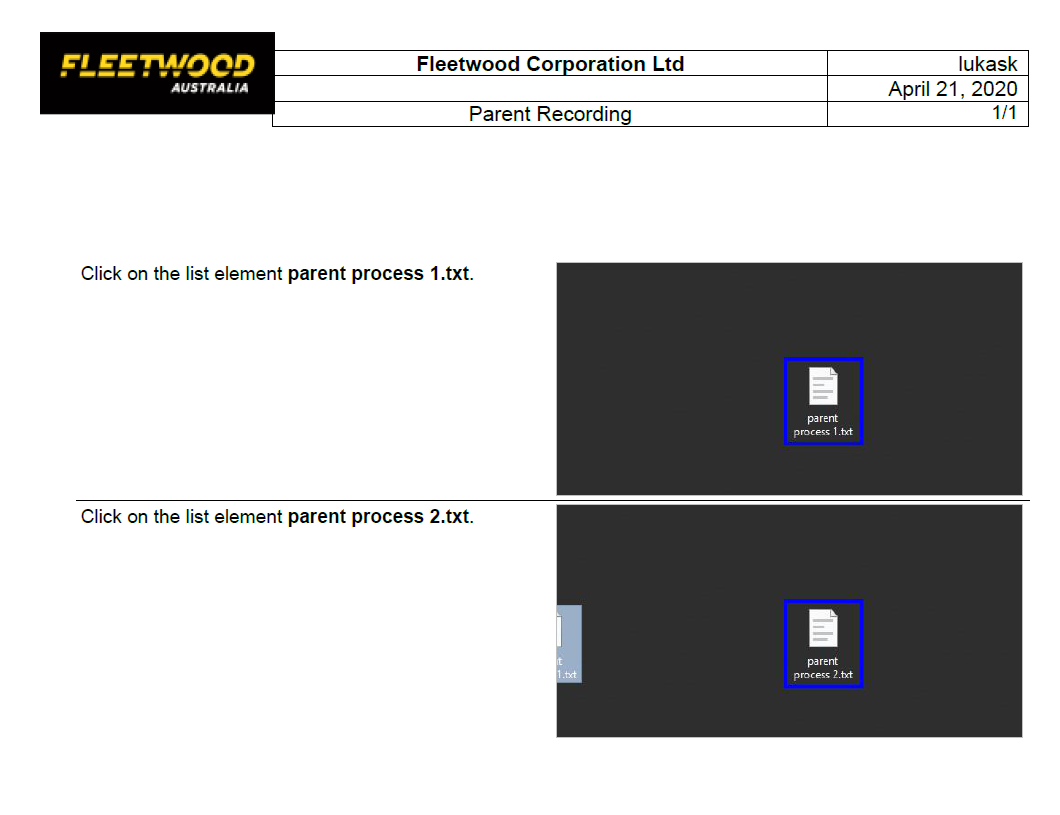 The child recording step is missing.
I have ensured to use the correct network file path of the child recording.
What am I missing?
Any ideas are highly appreciated.
Cheers
Lukas
Best answer by Morten 24 April 2020, 17:46
hey @lukask :)
I understand your confusion, for nearly he same reason the method you describe above has been replaced with the ability to replay multiple recordings in a book while also using the global replay values if desired.
You can learn more about that here in short and here in depth
Should you need further clarification specifically in regards to your recordings and scenario, i would recommend you contact support@clicklearn.com so we can look at this together :)
View original