Solved problem with ENTER key in produced portal search field.

Hitting Enter in the search field will no longer clear the live searches done on a shelf / portal.

Video control bar may now be moved below the actual video using the video argument controls=4 instead of controls=1.

The video controls are added to the string in the recording template: Process Instriction / ASIDEOBJECT_JSV

An extra tip: controls=2 will auto-hide the playercontrols, when unhidden they will overlay the screen just like controls=1 does.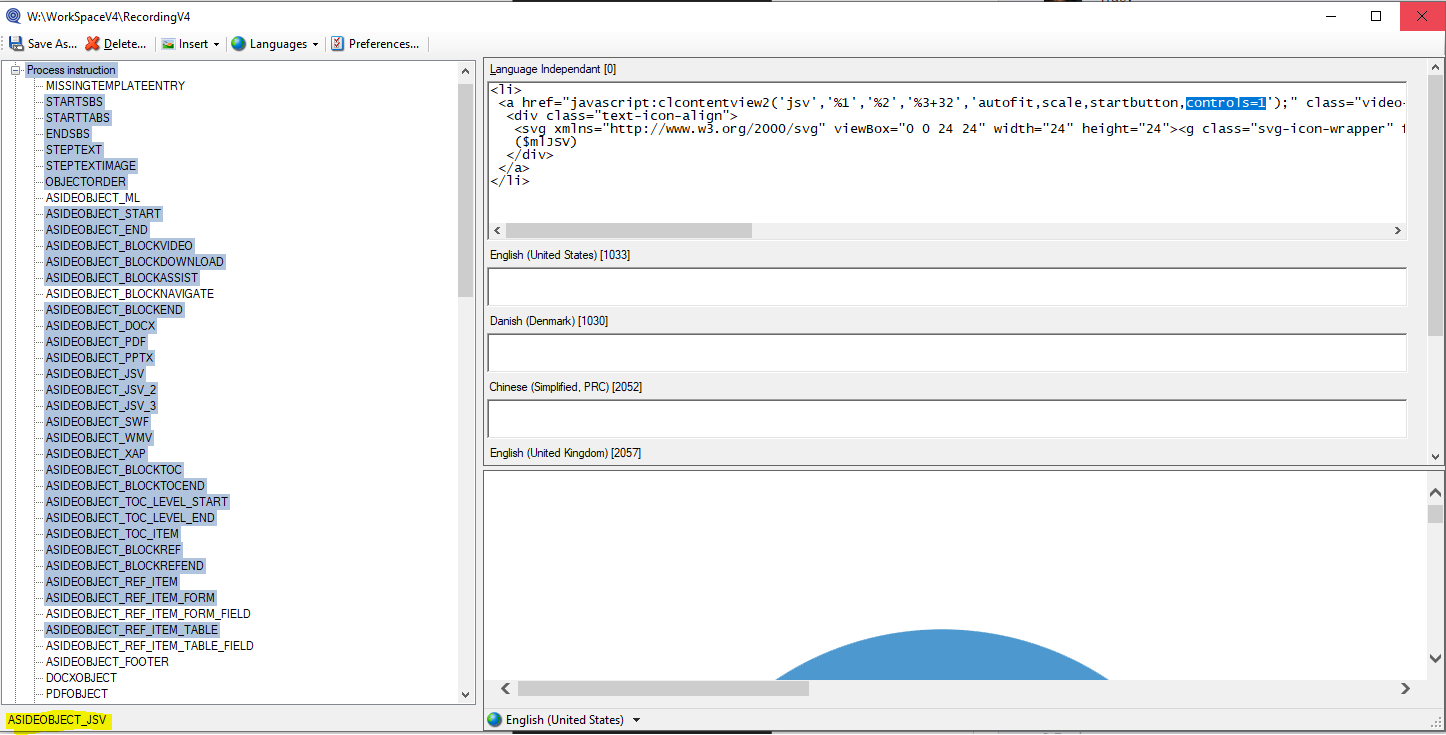 Problem with ClickLearn Assist ClickOnce in connection with Chrome recordings has been solved.

Specifically this issue solved a licensing problem for the Windows Based assist that was unable to execute Chrome / Edge based instructions.

Learning Portal extended with installation instructions for extension in Microsoft Edge.
New Norwegian text translation for Microsoft Teams connector.

Connector specific text for steps and entries.

Problem with editing in replay role causing excluded languages to be updated has been solved.

Norwegian language was always excluded, this is no more the case.

New APT setting for global replay use cases "Only when replay of books/shelfs in case sequence" has been added. This will always use the cases defined in the first recording and replay recordings in sequence for each case.

Basically this now makes is so that if you have two recordings, where the first recording has cases but the second does not – then the second recording will still be executed. Also, there is now a toggle that gives you two modes, one where the the following sequence is run: recording 1 case A  recording 1 case B recording 2 case A recording 2 case B or recording 1 case A recording 2 case A recording 1 case B recording 1 case B. This allows for better automation control when setting up your APT.